INSTANT ONLINE
FINGERPRINT TREE GENERATOR

DEEP CUSTOMIZABLITY.
COUNTLESS FEATURES.

INSTANT ONLINE
FINGERPRINT TREE GENERATOR

DEEP CUSTOMIZABLITY.
COUNTLESS FEATURES.

INSTANT ONLINE
FINGERPRINT TREE GENERATOR
Tips For Creating Best Fingerprint Trees
ALL PRINTING, INK PADS, AND PENS (are NOT Created Equal)

Once you've created  your Fingerprint Tree,  you must use the right material to ensure the quality and longevity of your Fingerprint Tree.   In addition, you don't want your tree to be filled with smears and smudges all over it.  Therefore, please don't skimp or cut corners on the following as they are of paramount importance:
1.  Printing
Whether you print your tree yourself or have it professionally printed,  ensure that it is printed on high quality archival paper with high quality archival inks.  Please take time to watch the video below regarding quality printing.  Find out how you can turn your fingerprint tree into gallery quality artwork on your wall without breaking the bank.
2.  Ink Pads
Choose ink pads that are archival inks, fast drying and fade resistance.  We recommend Tsukineko Memento ink pads or a similar archival-quality ink pad.  Note:  If you open your ink pads to test them prior to your event, be sure to close the lids tightly to ensure the ink pads don't dry out before the actual event.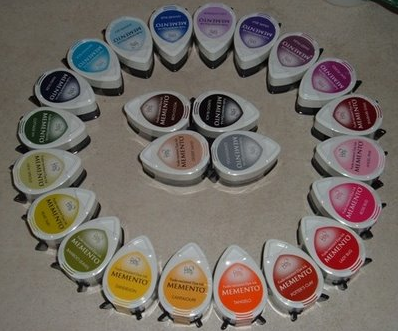 3.  Pens
Guest will be signing on, above, below or somewhere around or close to their fingerprint.  Choose a pen that is archival and fast drying. Remember the end result will be a beautiful piece of art that ultimately will be displayed in your home.  You want it smear free.  Do not use regular or fine point sharpies.   Not only are they acid based and not archival but will bleed and turn a yellowish color with time.  We recommend the following pens or pens of similar quality with regard to  pigment ink, acid-free, archival quality, fast drying, waterproof, fadeproof and non-bleeding:  Sakura Pigma Micron, Zig Memory System Millennium, Zig Photo Signature, Promaster Archival Marking Pen
Note:  Ink interacts with its substrate. The same ink may perform differently on cotton paper than it does on coated paper.  So, please be sure to test, test, test and test.  This means testing all three items (paper, ink pads, and ink pens) together. 

4.  Attendant(s)/Assistant(s)

THIS IS VERY IMPORTANT because it will affect the final outcome of your tree.  Make sure your fingerprint tree is properly attended to until it is totally complete
Your attendants/assistants can do several things as follows:
Have the hand wipes ready and waiting for guest to remove the ink from their fingers.

Instruct guest on the procedure and best location for them to sign and place their thumbprint.

Inform guest of  reserved spots on tree, i.e. spots reserved for bride and groom, parents/ grandparents, etc.

Monitor the tree to ensure it is growing beautifully throughout the event.

Ensure everyone has signed.

Monitor if too many are using the same ink color and if so remove that ink pad for a while to even out the colors on the tree.

Ensure fingerprints are evenly distributed on the tree.

Remember you want your fingerprint tree to look like a work of art and not a fingerprint craft; unless of course, it is.  We get a lot of positive reviews from teachers who use our fingerprint trees in their classrooms and craft activities.
5.  Instruction Display & Practice Sheets

Ensure you have a display with instructions as well practice sheets for your guest.  The display instructions simply tells the guest the protocol (Please leaf your fingerprint and sign your name).   The fingerprint test sheets allow guest to ensure their fingerprinting is perfect prior to printing on the actual tree.  Click here to see fingerprint tree event setup examples.   We include 5×7 editable print ready display instructions (docx and pdf files) with all orders.  Practice sheets are included with printed fingerprint orders only.

6.  Collaborate with Event Planner, Photographer, Videographer, MC or DJ

If your tree is for a wedding or special event, collaborate with your event planner, photographer, videographer, MC and/or DJ.  Discuss coordinating colors of tree, ink pads, and pens to match your event colors as well as the best location for your fingerprint tree at your venue with your event planner.  Note:  Keep your guest book away from an open bar.   Talk with your photographer and videographer regarding capturing you and your guest signing the tree.  Discuss with your MC or DJ regarding announcing the procedure and/or timing for guest to sign your guestbook.
7.  Arrange and Setup Your Fingerprint Tree Table

 Click here for "Event Setup" guidelines and instructions.
Save
Save