INSTANT ONLINE
FINGERPRINT TREE GENERATOR

DEEP CUSTOMIZABLITY.
COUNTLESS FEATURES.

INSTANT ONLINE
FINGERPRINT TREE GENERATOR

DEEP CUSTOMIZABLITY.
COUNTLESS FEATURES.

INSTANT ONLINE
FINGERPRINT TREE GENERATOR
"Our mission is simple, to deliver the highest level of instant online fingerprint tree creation imaginable"
About Us – Fingerprint Tree Generator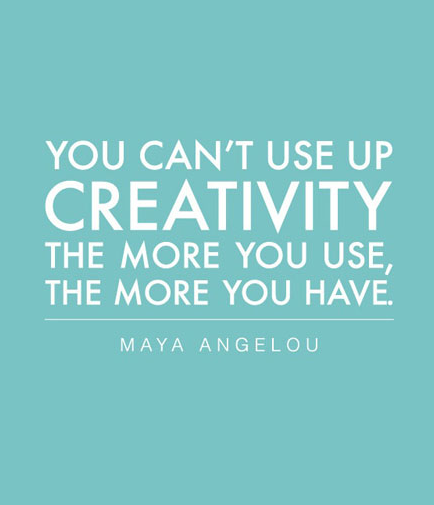 Creativity has been defined by neuroscientists as the ability to take disparate or scattered ideas and bring them together in new and useful combinations.  Fingerprint  Tree Generator was birthed when the creators of this site took a leap of faith turning a creative idea into reality to assist and benefit the masses.
While we cannot take credit for the actual Fingerprint Tree idea itself as it belongs to some other creative soul somewhere out there.  However, after being introduced to idea and being unsuccessful in our online search efforts to find a high quality Fingerprint Tree which was specific to our unique event,  and one which we could instantly customize, personalize and instantly download with no waiting for approval, no waiting for an email, no waiting for shipping, and not having to spend a zillion dollars for a hand-drawn tree, our creative instincts kicked in.  As a result, we took those dispersed ideas, combining and uniting them, thus creating instant online Fingerprint Tree Generator.
Fingerprint Tree Generator is the ultimate stop to create absolutely beautiful and awesome Fingerprint Trees or Thumbprint Guest Books.  We've made it possible for you to create a tree for any event or special occasion imaginable! We allow you to fully customize and personalize your Fingerprint tree. You can choose from a range of tree templates, tree colors, fonts, and font colors to match any event perfectly. In addition,  you can choose the location of your text: top, bottom, right, left or a combination of text in all four locations.  There's no cookie cutter customization with us.
The beauty of it all is that your customization and personalization is all done online on our website. With a few clicks and within a few minutes, a beautiful fingerprint tree will be generated almost instantly.  You then have options for printing:   (1)You can simply download the file and print it yourself,  (2)download the file and take it to your local printer, (3)or have us print your tree utilizing our Giclée printing service which is the highest standards in the industry which will not only make your fingerprint tree look amazing but your tree will last for generations to come.  We will print your tree with the high quality archival inks on high quality archival paper.  This will preserve your tree and guarantees it to last and not fade for over a 100 years. Your fingerprint tree can be printed any size…big or small…that's up to you.  Printing can be done as small as A5 or as big as A0 or EVEN bigger as the images in the PDF output are vector and won't lose quality.
No one offers our functionality or the convenience that allows you to create your own fingerprint tree instantly.  We pride ourselves on being the first to offer instant online high quality digital Fingerprint Trees.  We are equally  pleased and proud to offer the finest printing of your fingerprint tree.  Our Giclée printing service offers the highest standards in the industry and will not only make your fingerprint tree look amazing but your tree will last for generations to come.
We've done our research.  The majority of the companies and individuals offering Fingerprint Trees are charging an arm and a leg for substandard quality Fingerprint Trees.  Many are poorly hand drawn, many offer digital files which are not high quality, many are printing the trees  at home on cheap copy or stock paper and not archival paper, many are not printing using archival inks, yet charging outrageous prices.
If you choose to print your fingerprint yourself or have it printed locally, we provide clear guidelines and instructions on how to take the tree image you've created with our instant Fingerprint Tree Generator and ultimately turn it into a beautiful piece of quality art which can be displayed in your home and last for hundreds of years.
As an added bonus, we welcome your creativity!  While we constantly add new tree templates, colors, fonts and enhancements to the system and offer a sufficient amount of colors to match any color scheme, if you have a particular color which we don't yet have included in our Fingerprint Tree Generator, simply contact us with the specifics.  We'll have our programmers add it.  This applies for a particular font as well.  Our recent update allows you make the text in any location any color your desire.  Our forthcoming updates will allow you make the tree any color you desire.
You can use this unique guest book alternative for Weddings, Anniversaries, Family Reunions, Baby Showers, Births, Christenings, Milestone Birthdays, Retirements, Gradations, Holidays, Corporate Events… any other special occasion or celebration imaginable!
Save
Save
Save
Save
Save
Save
Save
Save
"Creativity is a spark. It can be excruciating when we're rubbing two rocks together and getting nothing. And it can be intensely satisfying when the flame catches and a new idea sweeps around the world." – Jonah Lehrer